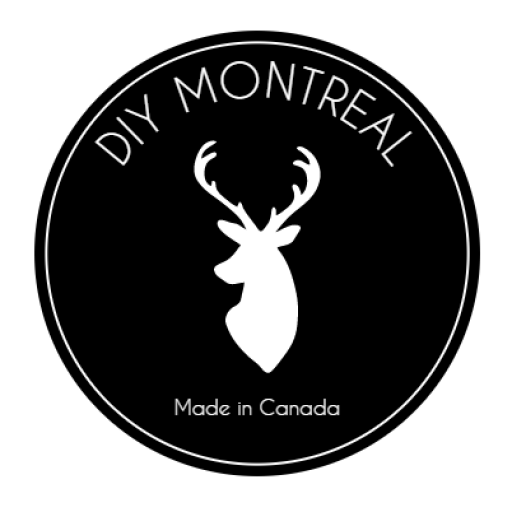 Hi, I'm a DIY lover and Montreal homeowner. I live in NDG, a burrow of Montreal where most homes are about 100 years old and need a lot of TLC. My home is no exception – built in 1915 and what you'd call a fixer-upper. We bought it just over a year ago and the projects haven't stopped since.
This is actually our second NDG home. We bought our first home in 2010 and essentially redid everything in it, sometimes with some professional help, but often on our own, with some help from bloggers and YouTube. With all these do-it-yourself projects under my belt, I thought I might as well start sharing my experiences. I sure wish I had access to this blog when I was doing them!
You may say there are tons of DIY websites and blogs out there, so what makes this one different? Well, as a Montrealer, I often feel it's difficult to find the materials or tools described on many American and even Canadian websites. It just seems like the Quebec market doesn't command the same DIY inventory as the rest of North America. Or when you do find them (often online) the costs sometimes make you question why you don't just go out and buy what you're looking for instead. Then you factor in the exchange rate and shipping costs, not to mention the time spend waiting for your materials, and then you really question your sanity. What a hassle. But as a true DIY addict, I just can't help myself.
That being said, I thought I would share my local experience to help others in the same situation. If you're lucky enough to live somewhere where you have easy access to all the materials, even better!
I don't know about you, but when it comes to home decor, I'm one of those people who can never seem to find exactly what I'm looking for. I get an idea of what I want in my head, let's say a square butcher block coffee table with hairpin legs. Simple enough right? I've seen it in multiple home decor magazines, TV shows, etc. So why are the only one I can find rectangle? Or with iron trim around the edges? Or 950$!? And that's where my brain decides to tell me "Why don't you just build it yourself? It will be cheaper for sure… not to mention to the exact specs you want." And so it begins…
Now, living in an old home, I'm surrounded by wood. Hardwood floors, wood trim, wood doors, wood staircase, and even wood lathe under the plaster walls. The good thing is that I love wood, especially aged wood full of character. The other good thing is that you often find things left behind by previous home owners that make for great DIY projects. I love to reuse old materials and re-purpose them into something truly unique.
Hope you enjoy the blog! Come back soon for more fun furniture projects and home decor ideas.