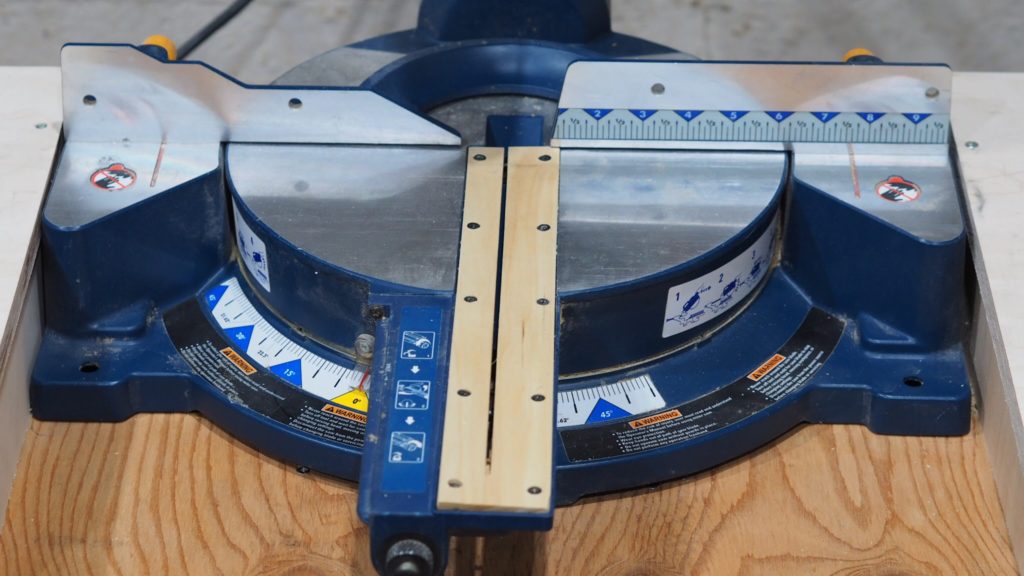 If you're wondering why do I need a zero clearance insert for my miter saw? I have just one word for you: tearout. Ever noticed that the wood fibers seem all frayed along the cut when using your miter saw or table saw? That's tearout. The wood fibers get ripped away by the blade because of the small gap around the blade. You can easily fix that by making your own miter saw zero clearance insert.
The zero clearance insert made in this video is for a RYOBI TSS101L 10″ compound sliding miter saw, but you can easily adapt this method to fit any miter saw.
Watch this short video for the step-by-step tutorial. 
Remove the existing insert
Measure
Cut a 1/4 inch thick hardwood to size
Sand down the edges and bottom for a perfect fit
Mark and drill countersunk screw holes
Cut the kerf
Apply finish such as Linseed oil
Related posts: